Meet a family that live a true Yukon lifestyle!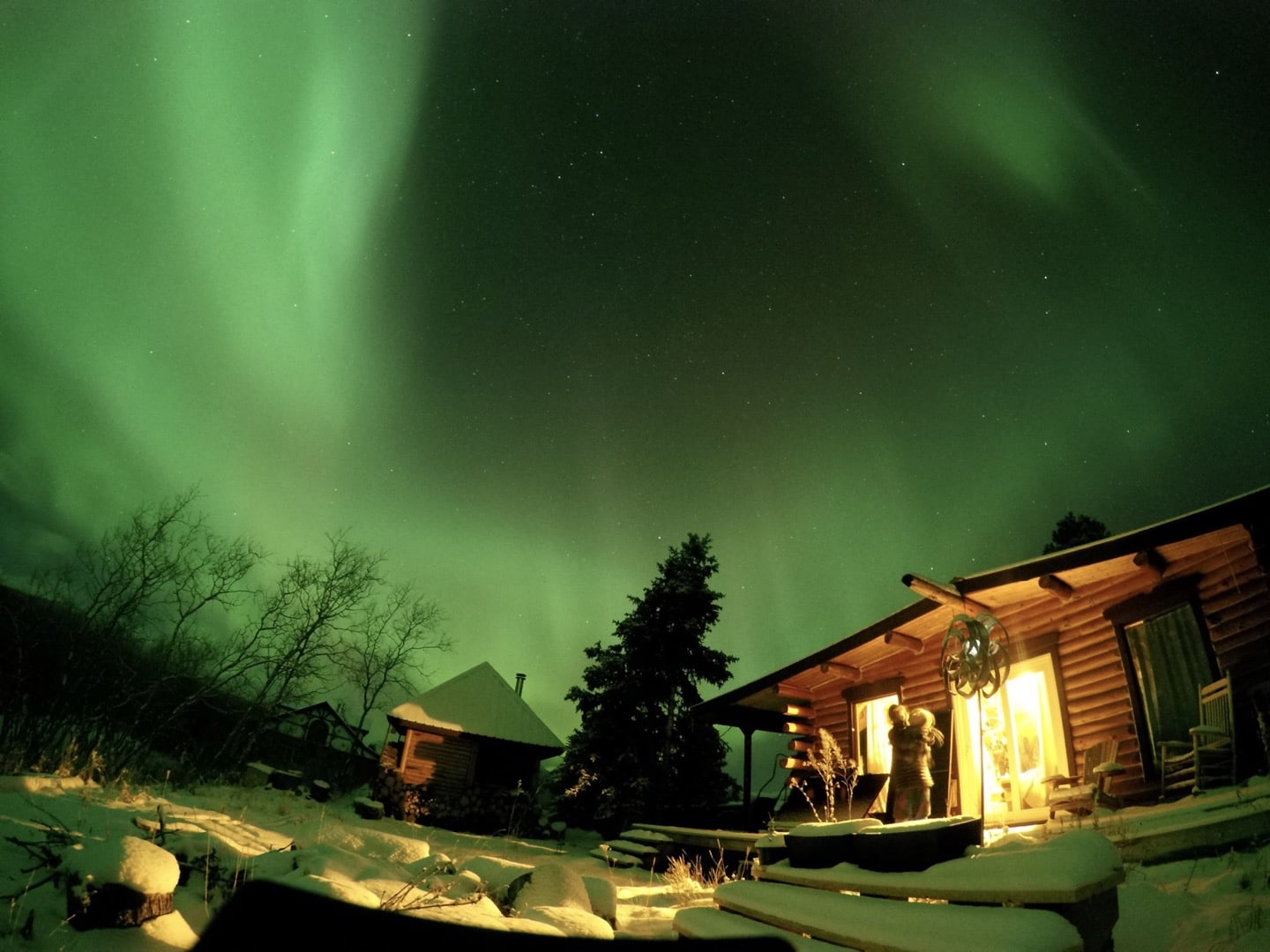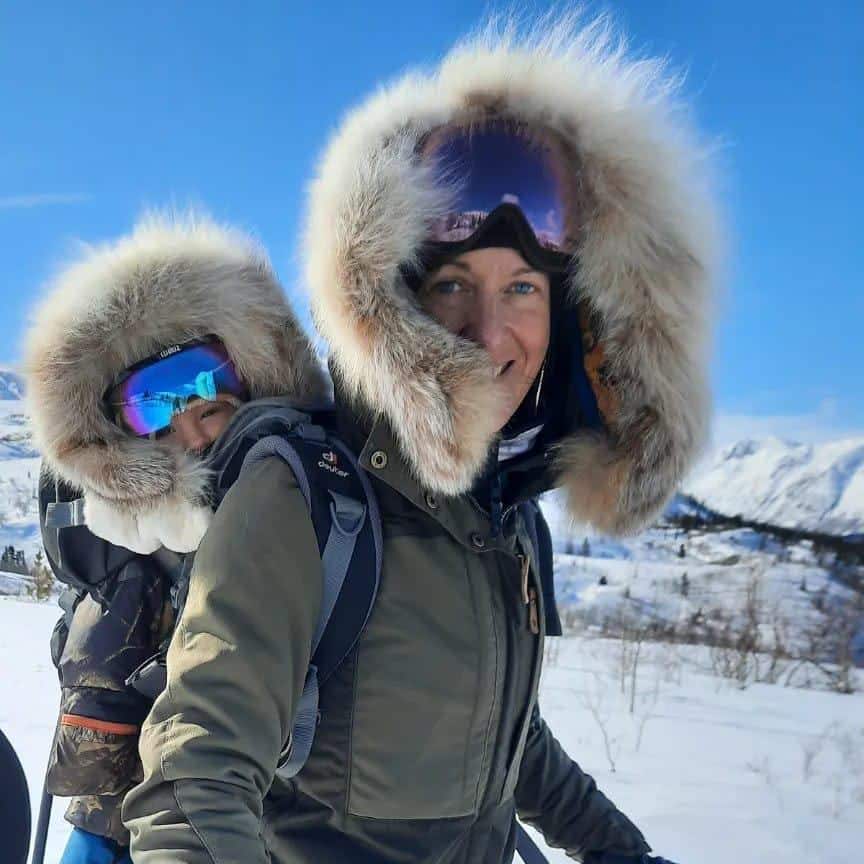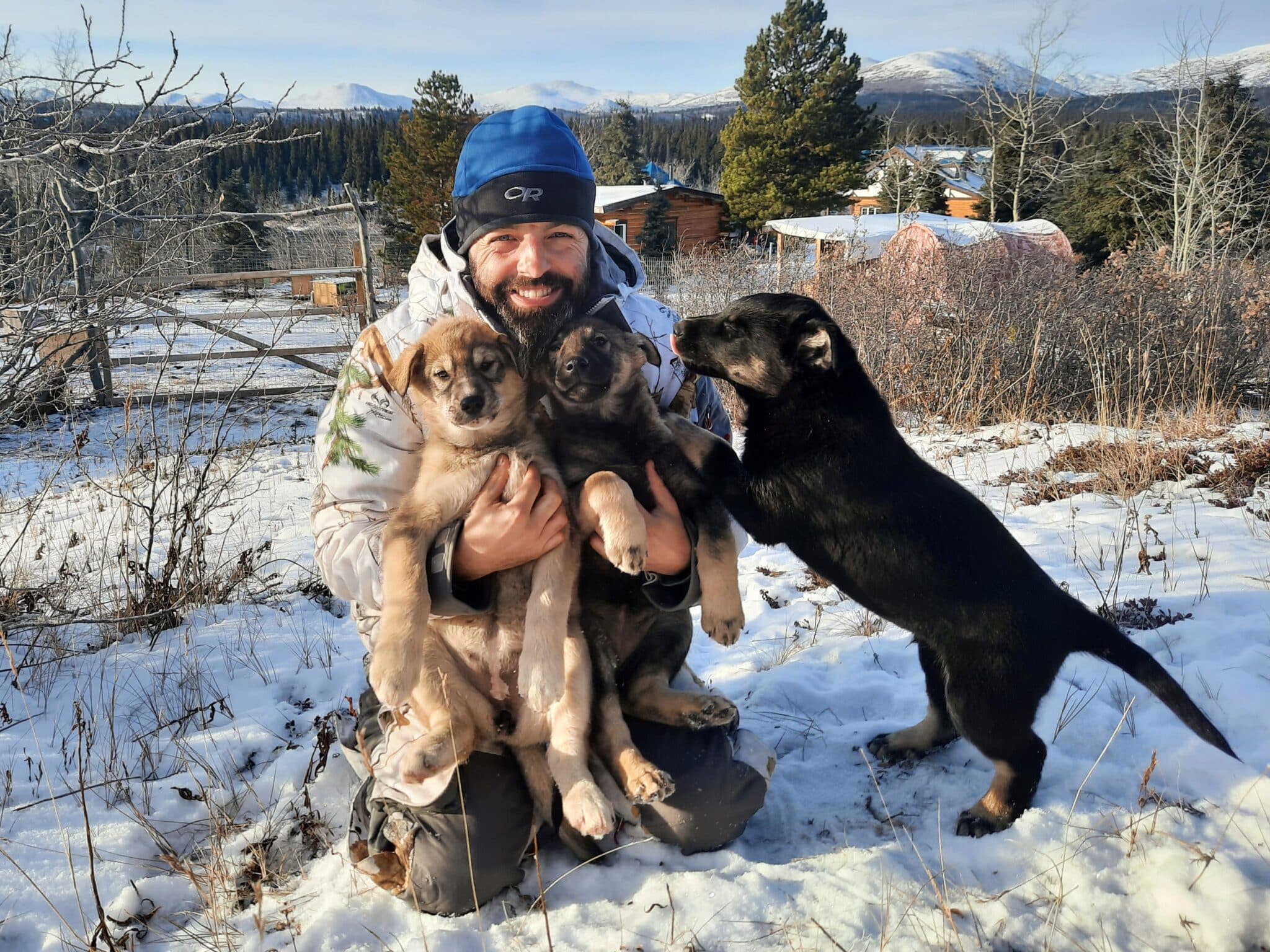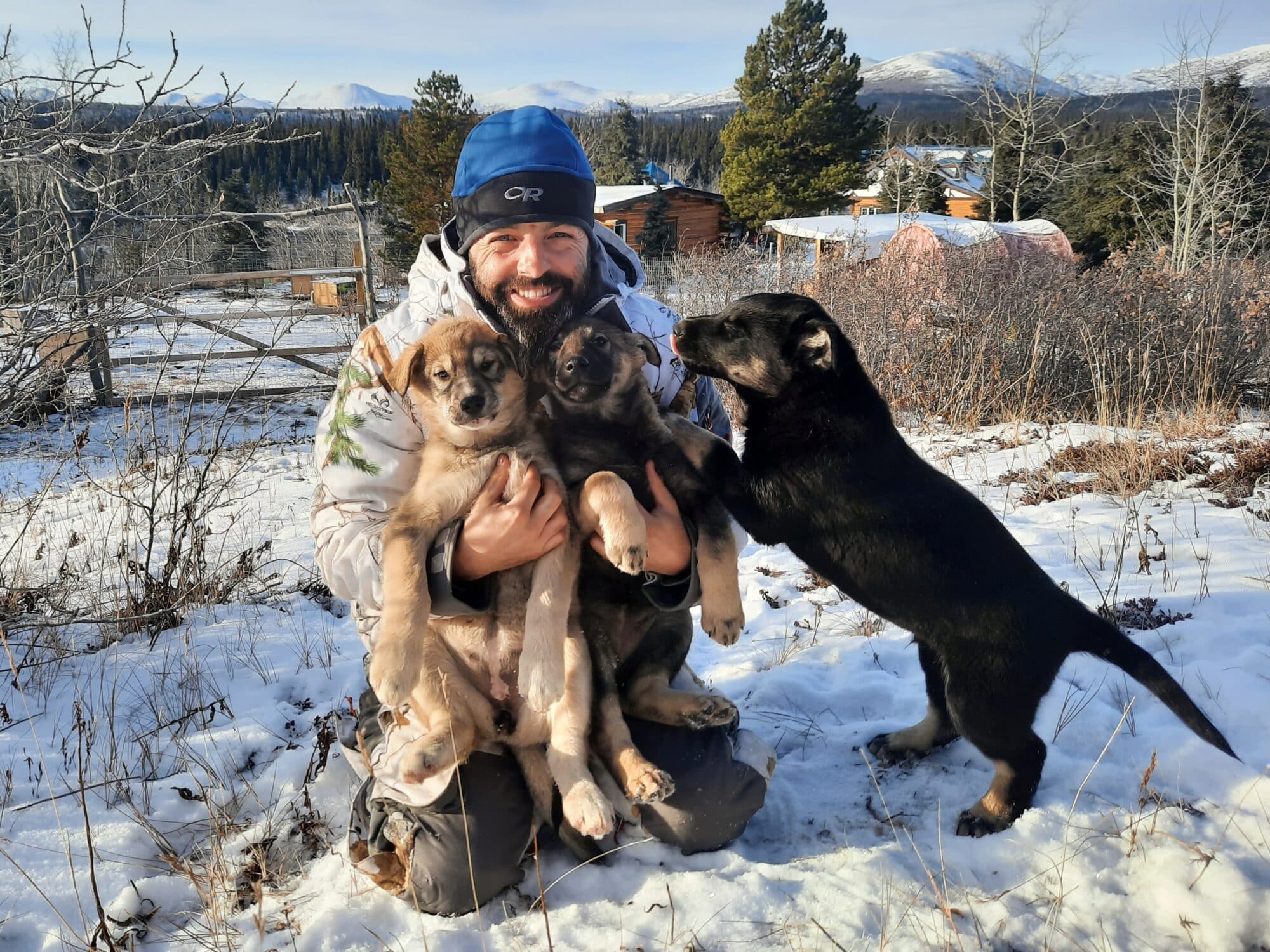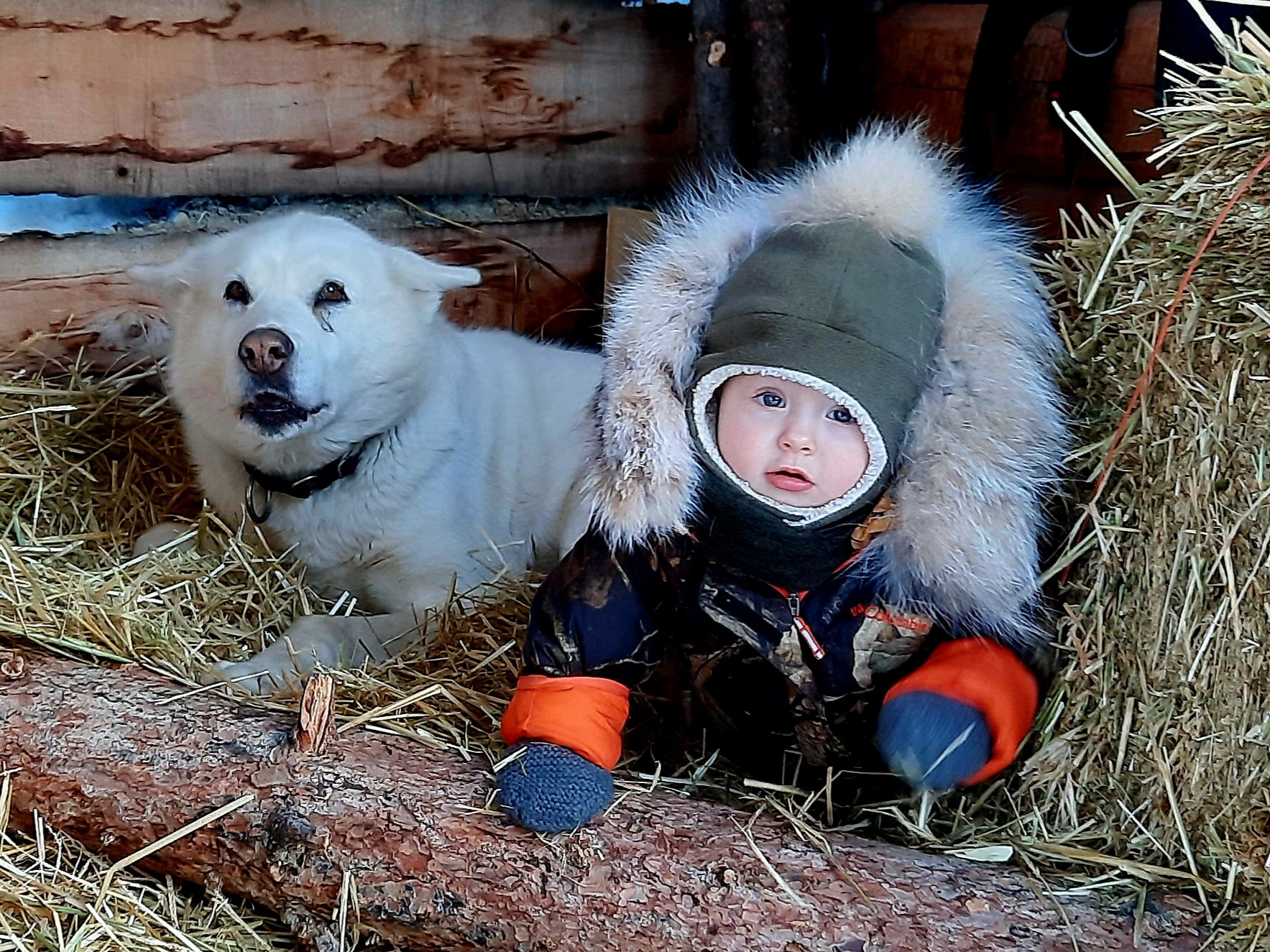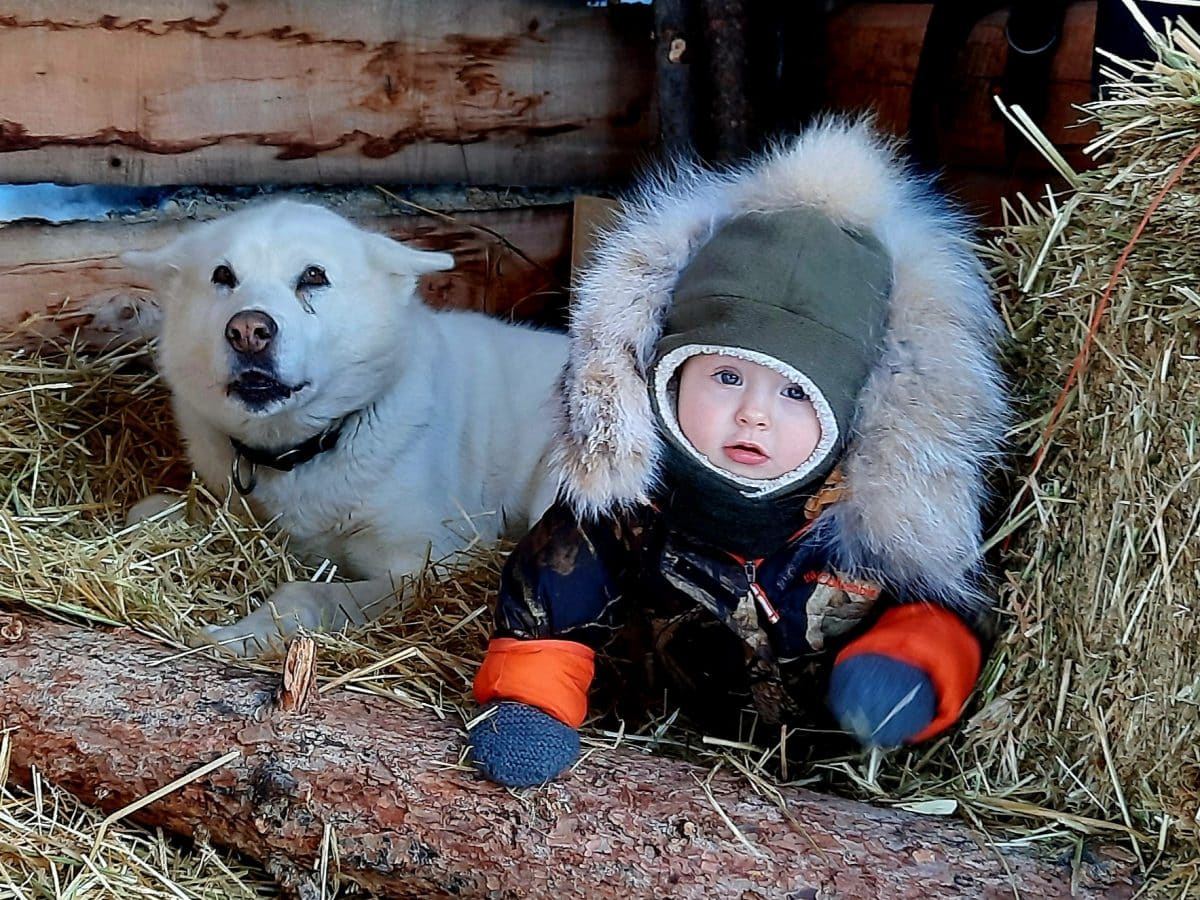 Fabien and Raphaëlle are both from the Alps, France. They worked respectively as ski instructor, mountain guide, and ski patroller.
In 2014, after 15 years of life in Vercors, in their chalet close to nature, hiking, skiing and sled dogging across the mountains, they decided to follow their dreams of Far North then came in Yukon.
They leave in a log cabin
At Fish Lake with their daughter Rose and their 8 sled dogs. This two adventurers like to be close to nature and immerse for a few hours to multi days of hiking, canoeing, skiing and sled dogging, always with their canin best friends. Getting their water from the river, cutting their firewood, producing their electricity from a solar system is part of their way to fully live their love of nature.
After a few years in Yukon
Fabien and Raphaëlle decide to create a family run business, that combine their passions and complementary skills, moreover allows them to live even more in harmony with their environment.
In January 2020
They get certified of the Wilderness First Aid, and start Yu'Ski Expeditions, offering ski-pulk expeditions, open to children as well as adults including families who want to ski together.
In the summer of 2020
Raphaëlle is a French-speaking assistant for the students for the Whitehorse Montessori elementary school. So French immersion outdoors camps for children with Yu'Speak French Immersion Outdoors naturally start.
In December 2021
A new adventure starts with Rose's birth. She participated in her first winter camping at 4 month old! She really enjoys being outdoors and with the dogs. She also likes to meet new people also charm them with a smile!
In the fall of 2022
Fabien and Raphaëlle  decide to combine their winter and summer activities under a new name in order to give new spark to their business. The call of the Yukon was born.
Raphaëlle 
She loves the mountains since childhood and was guiding her first expeditions at 21 y.o. She discovered first the Far North during a trip with her parents to Lapland. Canadian by her mother who was born and raised in Quebec, she is naturally attracted by Canada. She get seduced by the Yukon with its long winters, wide open spaces and mountains. Now, she takes care of Rose at home so she can raise her close to nature. She's been guiding and teaching ski for more than 20 years and she is the administrative manager of The call of the Yukon. In addition, she volunteers every winter coaching cross-country skiing for the Koyotes Kwanlin Dün ski club. You may meet her ski-joering around Fish Lake with her sled dogs, carrying Rose on her back!
Fabien
He loves being in nature and explore in the wilderness. Since he is a teenager, he engages in solo adventures. One of it brought him to Quebec after crossing the Atlantic ocean. Another took him hiking during two months to cross the Alps. Thereafter he discovered the Far North by participating in a three-month sled dogging expedition through Siberia, China and Mongolia. While training a dog team for the Yukon Quest and Iditarod races, he discovered the Yukon. He ran and successfully completed several 500 km races in Yukon and Alaska. Today, he runs his dog team for fun also for The Call of the Yukon expeditions. Moreover you can meet him at the Mt Sima ski resort where he is Patrol leader.
Rose
She is Fabien and Raphaelle's daughter. She loves being outdoors and she is very attached to the dogs! She enjoys coming with us on the trails but also chill out indoor playing with her favourite toys! Will see in the future what she wants do to then!