Customize a Yukon Winter Tour
Customize your adventure and choose the way you want to explore the Yukon in Winter!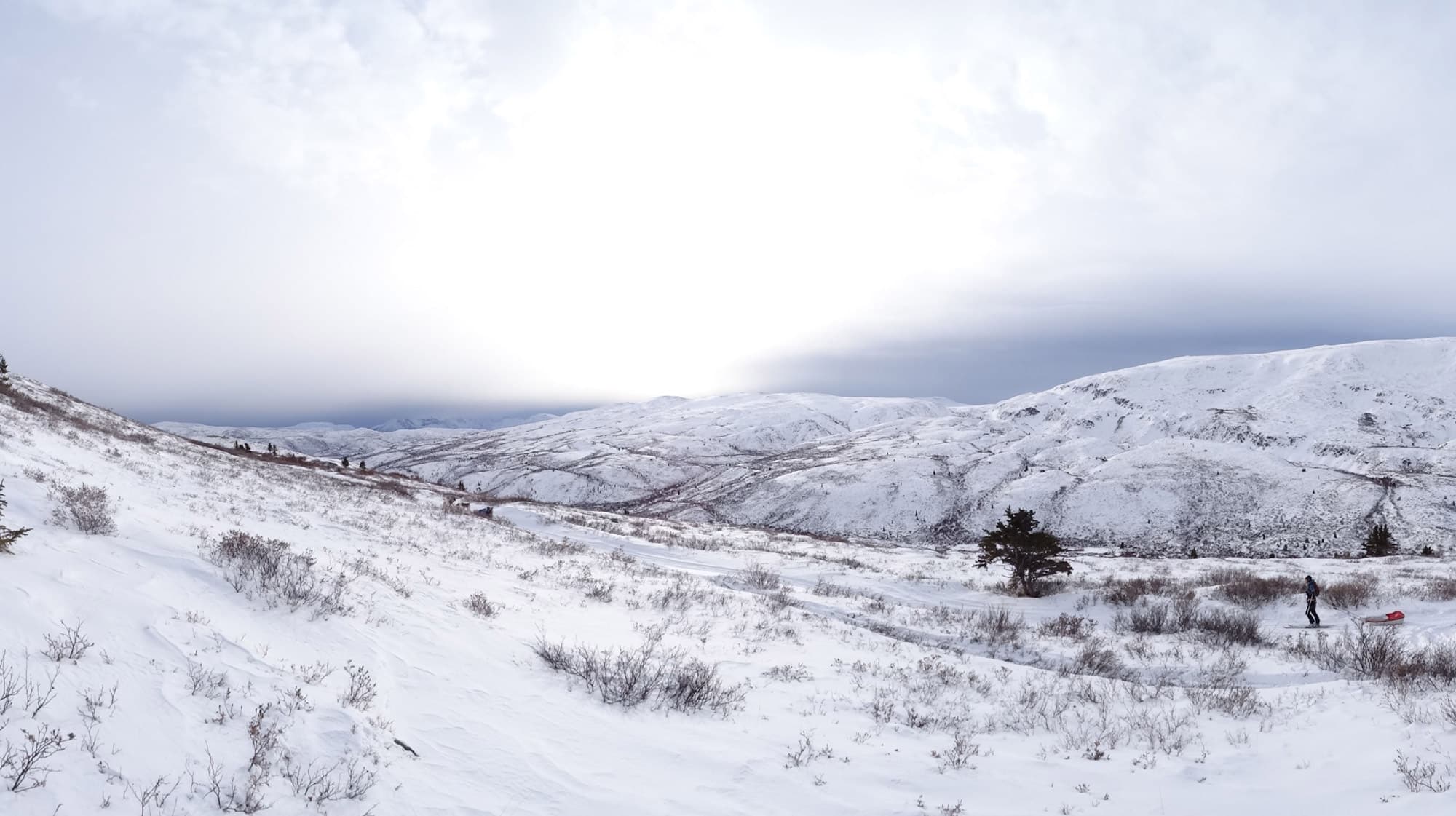 Various snow tours are available
Nordic Backcountry skiing or snowmobiling, sled dogging and snowshoeing, aurora viewing as well as winter camping, winter campfire & bbq, hot spring bath, wildlife preserve visit … are all wonderful ways to explore the Yukon and experience the far north! To book one of them, or combine them, contact us and we'll help you to create you package!
Join us for a few hours or a few days in the Yukon! This land of adventure is a wild mountainous boreal landscape. It was described by Jack London with his novels "The Call of the Forest" and "White-Fang". Still today, adventure lovers travel across these wild and quiet lands. It is in this authentic environment that we offer wonderful trips.
You will meet us at our place in our log cabin. We are located in the countryside near Whitehorse and we will guide you for an immersion in the pristine and endless boreal forest as well as on frozen lakes. At this stage, you will experience first hand what true "Wilderness" is.
First time or beginners? Our qualified and experienced guides will have you flying down the trails in no time! 
Professional guide service
Special equipment - Skis, poles and boots, snowshoes if applicable
Meals if applicable
Transportation if applicable
Guide gratuity
Travel insurance, cancellation and assistance
Alcohols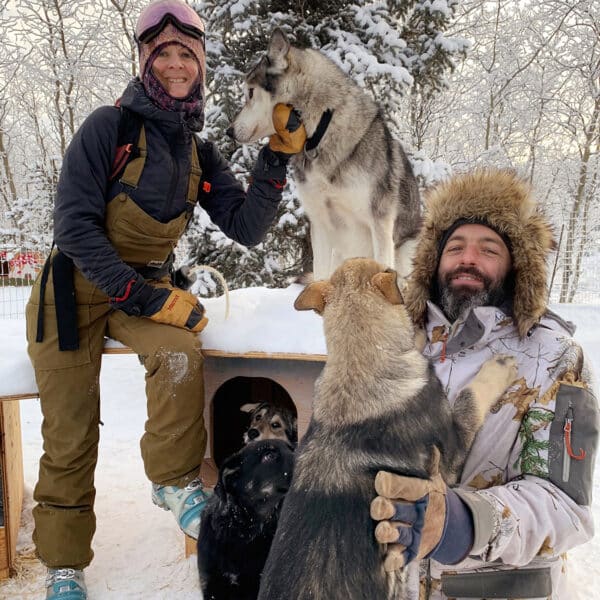 Passionated, knowlegeable and experienced guides.
Fabien is a Canadian ski patrol and was a professional musher and sleddog racer until recently.
In addition to guiding experience, Raphaelle is a cross-country, downhill and touring ski certified instructor.
Both guides have their Wilderness Advanced First Aid.
The groups are very small, 2 to 4 participants to allow for an immersive experience, an intimate connection with nature and with a low environmental impact.